Modern Slavery Act 2015
The Modern Slavery Act 2015 represents a significant development in the UK's approach to human trafficking and modern slavery. The legislation seeks to address many of the criticisms which had been expressed in relation to the existing legislative framework.
Some of the most important and interesting changes introduced by the Act include:
Consolidating the offence of modern slavery into one clear definition
Extending the sentencing for those convicted of an offence to a maximum of life imprisonment
Creating Slavery and Trafficking Prevention and Risk Orders to disrupt trafficking networks
Establishing the position of Independent Anti-Slavery Commissioner to monitor work through the UK and offer advice
Enhancing the protections offered to victims, including a defence for those who commit an office as a result of their exploitation.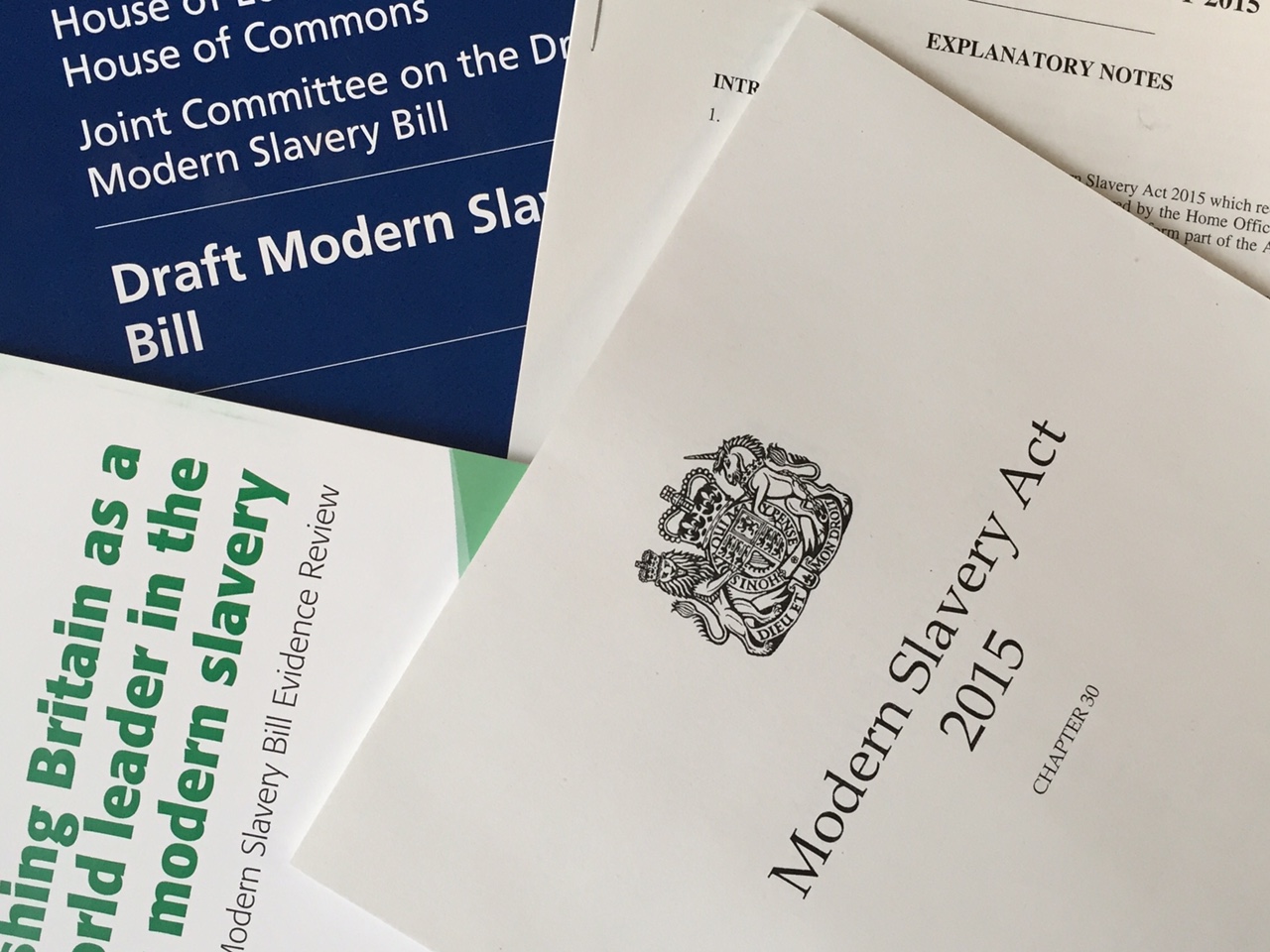 Modern Slavery Strategy
The Act is part of the UK Government's Modern Slavery Strategy, launched in November 2014.  The Strategy details a range of actions and priorities in fighting human trafficking in the UK and internationally.
This strategy builds on 4Ps:
Pursue: prosecuting and disrupting individuals and groups responsible for modern slavery.
Prevent: preventing people from engaging in modern slavery.
Protect: strengthening safeguards against modern slavery by protecting vulnerable people from exploitation and increasing awareness and resilience against this crime.
Prepare: reducing the harm causes by modern slavery through improved victim identification and enhanced support and protection
Independent Anti-Slavery Commissioner
The creation of an Independent Anti-Slavery Commissioner is one of the most significant provisions of the Modern Slavery Act.
In 2015 Kevin Hyland was appointed to the role of Commissioner, with duties to encourage best practice in tackling human trafficking and modern slavery throughout the UK. In his first Strategic Plan, the Commissioner set 5 key priorities:
Improved care for victims
Effective training and victim identification
Partnership working
Private sector engagement and collaboration
Encourage effective and targeted international collaboration