Marsh Christian Trust Award 2015
1) Rachel Witkin, Helen Bamber Foundation
Rachel Witkin has been with the Helen Bamber Foundation for over 7 years working directly with men and women who have survived human trafficking. On a daily basis she supports survivors, helping them to recover from their traumatic experiences and rebuild their lives. Rachel's commitment to her work is fascinating and she always goes beyond her call of duty. She's taking the most difficult cases and is dedicated to each single one of them until the success is reached and survivors gain back control of their emotional state. She works in coordination with the HBF's multi-disciplinary clinical and legal team. She is very compassionate, understanding and highly professional in her work.
In addition to that Rachel is committed to promoting their safeguarding of survivors as vulnerable adults and to raising awareness about the individual motivations, behaviours and responses of people who have been controlled and enslaved. She has contributed to a number of international and national publications about the application of basic therapeutic principles for all practitioners who work with survivors, both within and outside of the clinical field. These focus on the essential need of establishing trust with survivors, enabling disclosure and ensuring their ongoing safety for sustained recovery.
Rachel's commitment to work has already empowered dozens, if not hundreds, of survivors to rebuild their lives.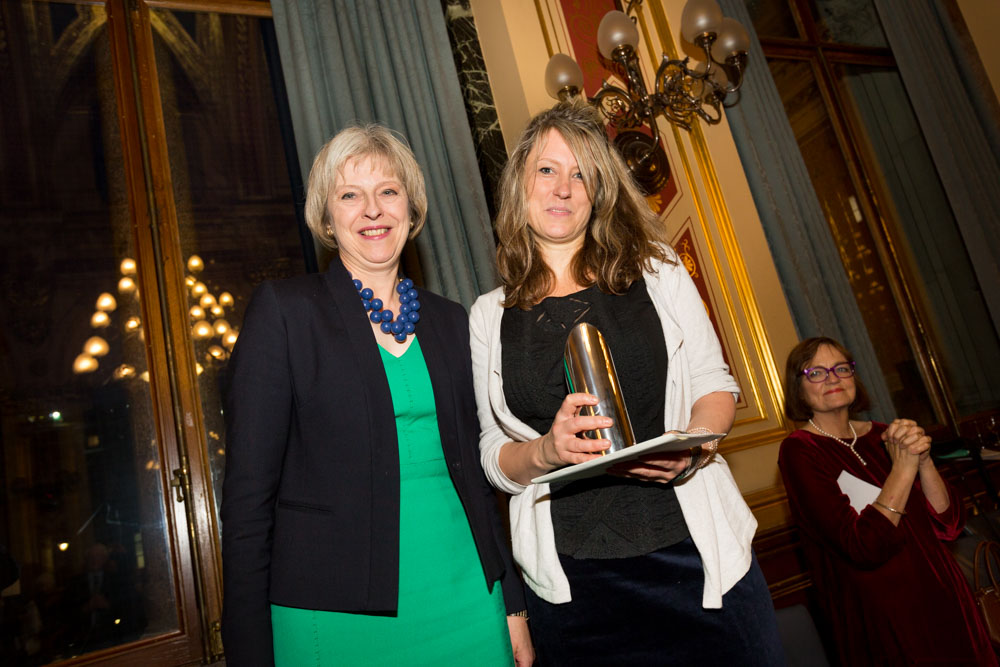 2) Gary Craig, Durham University and Wilberforce Institute, University of Hull
Professor Gary Craig has played a tremendous role in highlighting the nature and extent of human trafficking in the UK and exploring the means by which it can be eradicated. In 2000, Gary became the world's first Professor in Social Justice when he was appointed to the role at the University of Hull. He is currently the Professor of Community Development and Social Justice at Durham University, and Emeritus Professor of Social Justice at the Wilberforce Institute for the study of Slavery and Emancipation at the University of Hull, which he helped found and where he led the team in researching modern slavery.
Gary is a hugely respected academic, with about 250 publications in books, journal articles and research reports. He co-wrote the first major study of modern slavery in the UK and collaborated in several major studies of human trafficking and forced labour. However, his influence extends far beyond the world of academia and Gray has played a vital role in highlighting the significant problem of forced labour and shaping the UK Modern Slavery Act.  His standing as an expert in this field is further demonstrated by his appearance before the House of Commons Select Committee on Scottish Affairs where he provided evidence on the extent and scope of forced labour in the UK. His efforts to raise awareness and understanding of the issue of forced labour have significantly enhanced widespread understanding of the problem, enabling it to be addressed in a manner which would not otherwise have been possible. The anti-trafficking movement is indebted to Gary for his dedication and commitment to the cause; reaching out far beyond his academic work to help shape our response to the issue.
3)Bronagh Andrew, TARA, Community Safety Glasgow
Bronagh Andrew's work with Glasgow Community and Safety Services (GCSS) has made a vital contribution to fighting human trafficking in Scotland and throughout the UK. GCSS, through its TARA project, provides an assessment and support service to women, over the age of 18, who have been trafficked for commercial sexual exploitation into and across Scotland. Having worked with GCSS for more than 10 years, Bronagh has played a pivotal role in developing the care and support provided by TARA; ensuring that the highest possible standards are maintained and that the needs of the women involved are met. Supporting victims of human trafficking through their recovery is difficult and often harrowing work. Bronagh, however, approaches her role in a kind and sensitive manner; identifying and prioritising the needs of the survivor.
Bronagh's role is far from being limited to the provision of victim support and extends to a broad range of activities in the fight against human trafficking. She has developed a detailed understanding of the problem of human trafficking throughout Scotland, in particular in relation to sexual exploitation. Bronagh's expertise has earned her a glowing reputation both North and South of the border. She has played an important role in policy development and delivered key evidence to the Scottish Parliament's Justice Committee in relation to the Human Trafficking and Exploitation (Scotland) Bill.  In addition to contributing to such high-level discussions, Bronagh also takes the time to assist in raising awareness and enhancing public understanding of human trafficking. She is extremely generous in giving her time to support grassroots, community-based campaigns, as she understands the importance of ensuring that the public has an accurate understanding of the nature and scale of the problem. Her willingness to contribute to the fight against human trafficking in so many different ways reveals Bronagh's determination and dedication to confront and eradicate such exploitation. What is more, she does so in a manner which is thoughtful and compassionate.